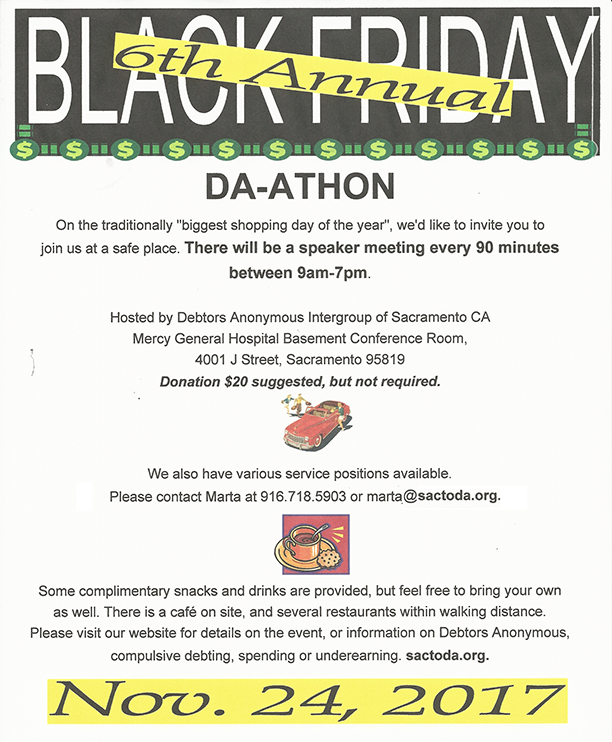 On the traditionally "biggest shopping day of the year, we'd like to invite you to join us at a safe place.
There will be a speaker meeting every 90 minutes between 9am-7pm.
Hosted by Debtors Anonymous
Intergroup of Sacramento CA
Mercy General Hospital Basement Conference Room,
4001 J Street, Sacramento 95819
Donation $20 suggested, but not required
We also have various service positions available

Please contact Marta at 916-718-5903 or martajakarta@gmail.com
Some complimentary snacks and drinks are provided, but feel free to bring your own as well. There is a café on site, and several restaurants with walking distance.
November 24, 2017