Our Primary purpose is to stop debting one day
at a time and to help other compulsive debtors
to stop incurring unsecured debt
– Debtors Anonymous
---
Welcome to DA
Welcome! If you've been living with endless financial problems ––never enough money, creditors hounding you, missing out on 'the good life'––we understand. Before we arrived at Debtors Anonymous, we didn't know how to solve those issues either. Now, in Debtors Anonymous, we find the 'missing answers' to financial problems and we learn how to live healthier, happier, more prosperous lives. We welcome everyone hurting from debting who wants to stop the pain of not understanding how to resolve problematic financial issues.
In DA you can find a new way of living that offers real solutions to compulsive debting and spending, living in deprivation, and under earning.
---
Debtors Anonymous Video
---
******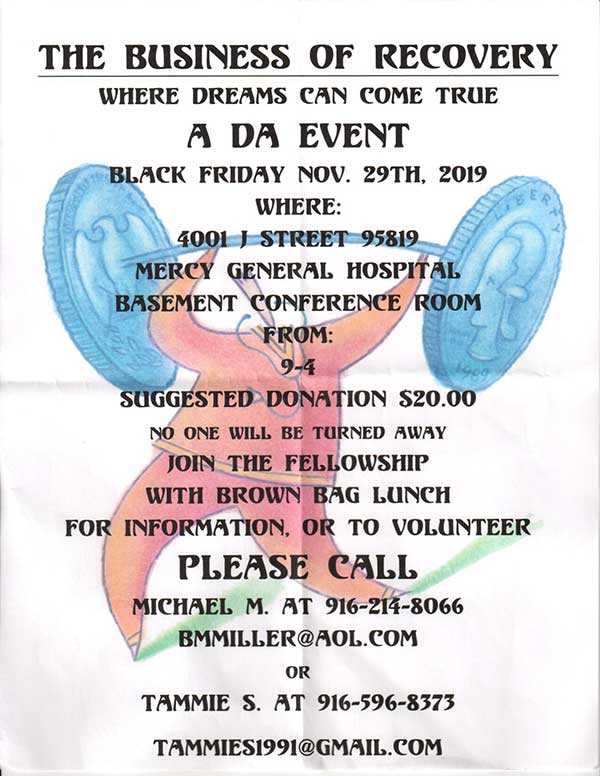 ******
PLEASE NOTE:
Tuesday – Progress Not Perfection Meeting on Tuesday 12/24/19 WILL NOT BE MEETING, due to the religious holiday celebration at the church.